HUMANE PEST CONTROL
Where possible we use only humane traps rather than poison to prevent secondary poisoning.  We will always start our plan considering eradication methods which are the least harmful to the animal and environment first before escalating our methods.
Motion Cameras
We use new technology to help identify and prove pest species to help aid pest control.  We use non-intrusive Detection cameras which allow us to take pictures or videos to get a definite identification of the problem species infestation to allow a proper treatment.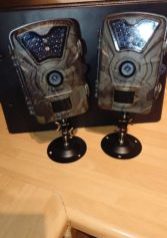 Drain Inspections
We also have drain inspection cameras to aid a non destructive investigation into possible entry points for pests to enter your private or commercial property.  This way we can ensure that once the pest has been removed, they will not come back.  We offer full camera surveys to find faults in drain systems allowing us to find rodent entry points from broken and defective drains
Bed Bugs
Another equipment upgrade for us for treating bed bugs without the use of chemicals is the steaming method.
We use a Cimex Eradicator steamer which is a non toxic alternative to using harsh chemicals we would rather not use on your or your child's bed, it's purely steam.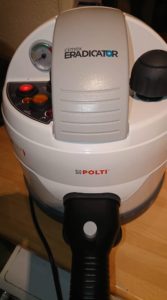 We are always trying to improve service with equipment upgrades
We are always trying to improve service with equipment upgrades